Organisation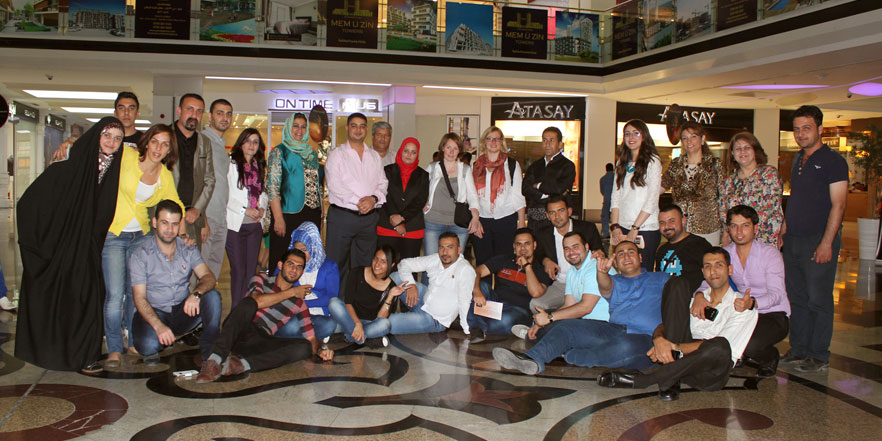 PAX means peace. PAX brings together people who have the courage to stand for peace. Together with people in conflict areas and concerned citizens worldwide, PAX works to build just and peaceful societies across the globe.
PAX is a non-profit, non-governmental organisation working on peace in the Netherlands and around the world. Our aim is to bring about peace, reconciliation and justice in the world, by working with people and organisations in conflict areas. PAX is not allied with any political movement.
Everyone in the world can contribute to peace, but it takes courage. The courage to believe that peace is possible, to swim against the tide, to speak out and to carry on no matter what. The courage to praise peace, to shout it from the rooftops and to write it on the walls. The courage to call politicians to accountability and to look beyond one's own boundaries. The courage to reach out to people and to invite them to take part, regardless of their background.
PAX brings together people who have the courage to stand for peace. We work together with people in conflict areas, meet with politicians and coordinate efforts with committed citizens.
Peace belongs to everyone. Everyone who believes in peace can contribute. PAX sets peace in motion. We call on committed citizens to take part, by posting a simple request on Facebook, by  starting up a Peace Embassy, or by thinking up a new initiative to engage concerned citizen. We firmly believe that all these steps, whether small lor large, inevitably lead to the greater sum of peace.
Mission statement
PAX works together with involved civilians and partners in areas of war, to protect human security, to prevent and end armed violence and to build peace with justice.
Organisation
PAX is a partnership between IKV (Interchurch Peace Council) and Pax Christi. In 2006, the two organisations merged under the name IKV Pax Christi. As of 29 January 2014, the new name of the organisation is PAX. The IKV Board and the Pax Christi Members Council watch over the mission and identity of PAX. They contribute to the development of the vision and oversee the main policy lines.
PAX works under the assignment of Pax Christi (Netherlands) and IKV on peace programmes as one organisation with one Supervisory Board and one Board of Directors. PAX operates independently of political interests and is supported by a wide group of involved citizens, social organisations and churches, including the Roman Catholic Church and the Protestant Church in the Netherlands (PKN).
PAX works on the basis of two central values of peace in conflict areas:
human dignity;
solidarity with peace activists and victims of war violence.
Our central values lead to a distinct vision of peace and security. In our peace work, we are guided by the concept of human security; the protection and security of civilians leads our responses to conflicts.