Partners within the program

Free Press Unlimited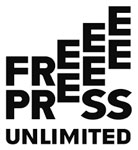 Our belief
We all need reliable news and relevant information. To know what's going on in our community, and in the world at large. To stay clear of danger, lose harmful preconceptions, stand up for ourselves and take advantage of new opportunities. Honest reporting can open your eyes, and expand your horizon – particularly when you live in an unstable or impoverished region. Free Press Unlimited wants people to have access to the information they need to develop and prosper. People deserve to know.
Our approach
You can reach a lot of people through the media. Around the world, local journalists and media organisations take it on themselves to keep their audiences informed. No matter what they come up against. We support these brave individuals in countries where there is no press freedom, in regions torn by war and conflict and in countries in transition.
We support them with equipment, training, emergency aid and innovative solutions. So that they can reach more people – with better stories.
Our results
Every day, our projects demonstrate the crucial importance of relevant, factual information. Refugees in Darfur hear which way to head for safety; Bangladeshi farmers learn which price is fair for their products; children find out that the world is a lot bigger than their village.
And the great thing about relevant, factual information is that it can open your eyes. Once people realise that they deserve to know, for many of them, there's no turning back.
Free Press Unlimited in Iraq
Free Press Unlimited has a long experience of working in Iraq, offering training and advice to media managers, journalists and citizen reporters. In Iraq, Free Press Unlimited works closely together with its local partner, the Independent Media Centre Kurdistan. Under the Kulluna Muwatinun program Free Press Unlimited trains young journalist and citizen reporters how to report on ethnic and religious minorities, avoiding stereotypes and countering polarization.
Al Mesalla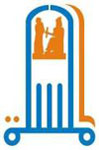 almesalla.org
Al Mesalla is a non-governmental, non-profit, Iraqi organization. Its headquarters are located in Erbil the capital of Kurdistan region. This institution aims to: disseminate and reinforce human rights; participate in stabilizing principles of democracy, peace building, conflict resolution, and non-violence culture; reinforce the spirit of voluntary work in the Iraqi community.
Al Mesalla uses many strategies to achieve its objectives, such as:
Raising awareness for different sectors of the community by organizing workshops, seminars, and training programs to enhance the capacities of individuals and groups
Conducting human rights campaigns
Empowering and assisting IDPs and refugees
Training destitute people in order to rehabilitate them and reintroduce them into the community
Implementing field studies and research to augment development policies
Monitoring human rights concerns and issuing reports
Values
Al Mesalla prioritizes certain values in its work, such as:
The international legislation of Human Rights
The participation and teamwork with community groups and individuals to inspire change using civic and peaceful means
The equality of people without any form of discrimination on the bases of race, gender, religion, social level, etc.
The benefit of the global inheritance of human expertise
The dependence upon democracy as a way to take decisions
The independence of administration and financial affairs
General objectives
Support human resource development
Contribute to the consolidation of democratic development
Spread the culture of peace-building, conflict resolution, and the ethics of non-violence
Promote women's empowerment
Aid victims of violence and their reintegration into society
Enable and assist the vulnerable and fragile in society including IDPs, refugees and the poor
Reinforce human rights awareness, civic rights, and public freedoms
Encourage the spririt of volunteerism in the society