PAX team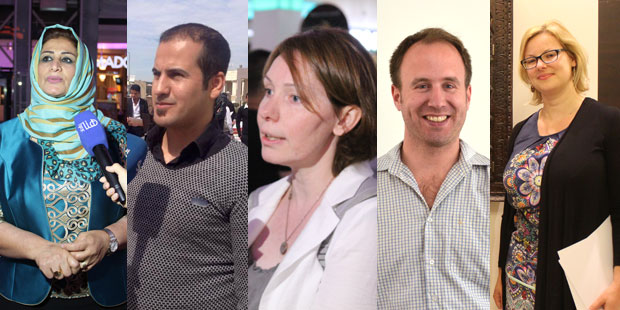 PAX has built up expertise and prestige working on sectarianism and diversity in the Middle East through its program 'Kulluna Muwatinun' (We Are All Citizens). This program mainly builds on a network of youth in Iraq and Syria. It was developed by PAX together with local partners to promote citizenship and prevent sectarian tensions and violence.
The Iraq programme is composed of a team of six PAX staff members directly involved in the daily programming of Kulluna Muwatinun. From PAX's main office in the Netherlands, senior program officer Thirsa de Vries maintains the overall policy lead of Iraq programs. She has built expert knowledge on the region with a focus on civil society support and the development of peace building strategies and advocacy in the Middle East.
Program officer Sam van Vliet is responsible for management of the program alongside program coordinator Benoite Martin from PAX Amman Office, who travels to Iraq regularly to oversee implementation. She is supported by Mohamed Sheikh, a financial officer also based in PAX Amman Office. Martin is also assisted by Ibtesam Lateef and Ahmed Sultan, based in PAX Baghdad office. They both consult with the Ambassadors of Citizenship in the respective governorates of Iraq.
Finally, lobby and advocacy experts in Utrecht, Brussels and New York assist in political outreach, organize exposure, and facilitate lobby visits of Kulluna Muwatinun participants to Brussels, Geneva, Washington, and New York in coordination with Pax Christi International.